For my niece's Sweet 16 tomorrow
(is there anything scarier than a teenager getting their driver's license?)
I bought a huge chipboard letter "R" and covered it with metal tooling. I freehanded several words and her name
(Rebekah, Singing, Faith, Books, Music, Fantasy)
, and then filled in the areas between with patterns. It came out GREAT! Look!
(Click image to "embiggan")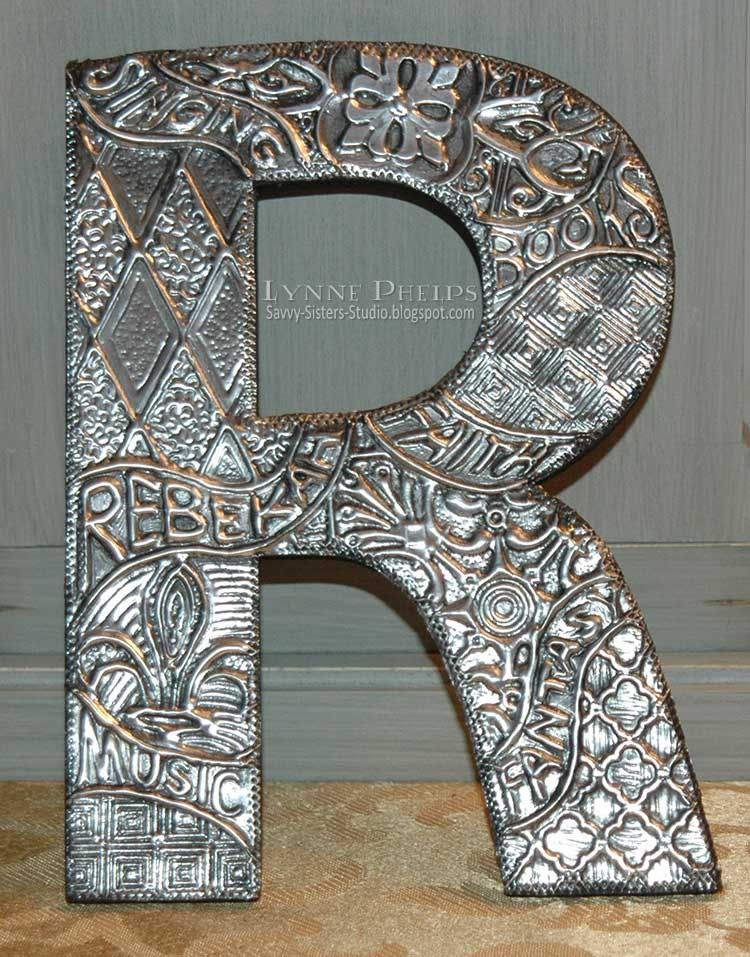 I have loved metal tooling for a long time, but it was a post on Hels Sheridan's
Ink on my Fingers
blog that sparked this particular project. I had not covered chipboard before, and I assure you I'll be doing it again! Such fun! Quick too - the whole project, start to finish, took less than two hours.
First, I drew in wavy lines and the words between them, embossing from the back and refining from the front. Then I used molds from
Ten Seconds Studio
(cool tools for cool people - hey, I'm cool!)
for the areas of pattern between the words. I alternated big splashy patterns with smaller regular patterns. The teflon tools make it so easy to work on the metal - much less hand fatigue. You can teach yourself all you need to know by watching their
Taco Tuesday videos
- irreverent, super funny and always inspiring! I used the "
Controlled Squish Technique
" (we are very technical around here!) to avoid having high relief areas that would have needed to be filled with spackle on the backside for support. Love that!
After adhering the metal to the chipboard, I took a patterned wheel and rolled all around the edges, ala Hels Sheridan. It really gives it a finished look! Then I took a makeup sponge loaded with black acrylic paint and sponged the whole thing and the chipboard edges. I turned the sponge to a clean spot and carefully dabbed the paint off the raised areas. LOVE this look. It went from aluminum to instant pewter!
Here is a view at a different angle where you can see the relief better
(click to embiggan)
: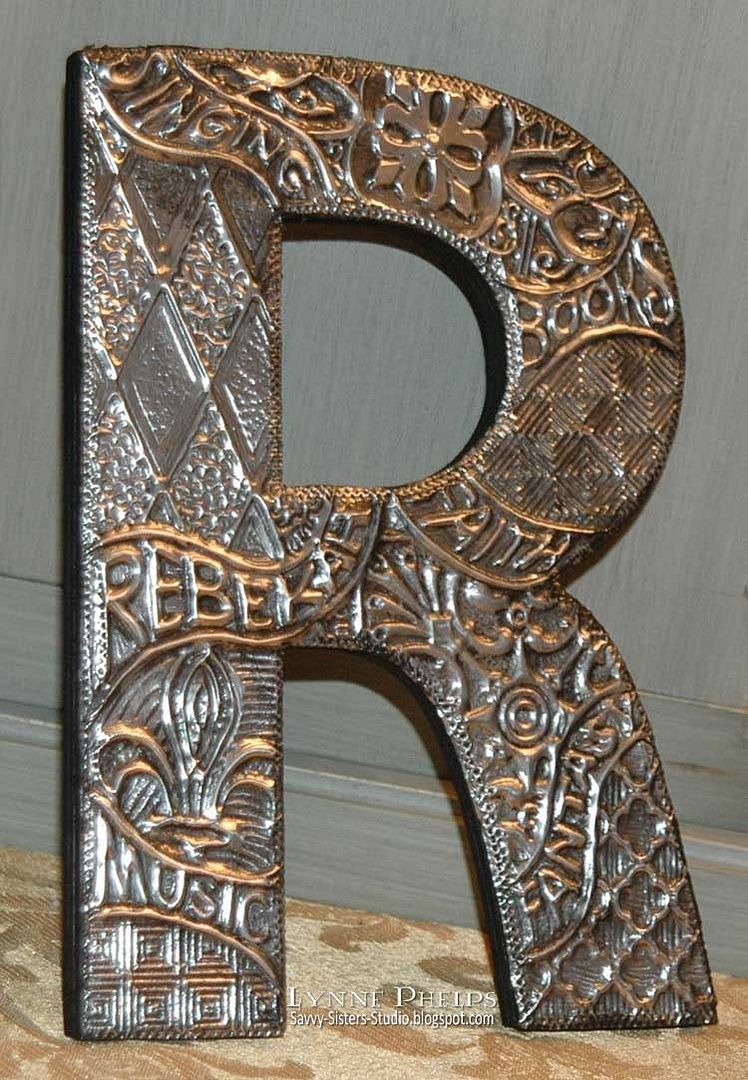 Please leave a comment and let me know what you think - I LOVE hearing from you!