Happy happy joy joy! I have been invited to "walk through Wonderland" for the month of June, where I'll be part of the "twisted tea party" at the
Oh, Alice!
as their June guest designer! Oh, Alice! is a "curious little challenge blog where nothing is as it seems..."
Each Saturday they post a new challenge related to the
Alice in Wonderland
and
Through the Looking Glass
books by Lewis Carroll. You will see my first guest designer challenge entry on the Oh, Alice! blog on June 5th.
It has always been a dream to be on a design team, and as I am a huge Alice in Wonderland fan, I can't think of a better place to start than a month as the guest designer for
Oh, Alice!
Here is my
winning entry
, which you can read about on my
last post
: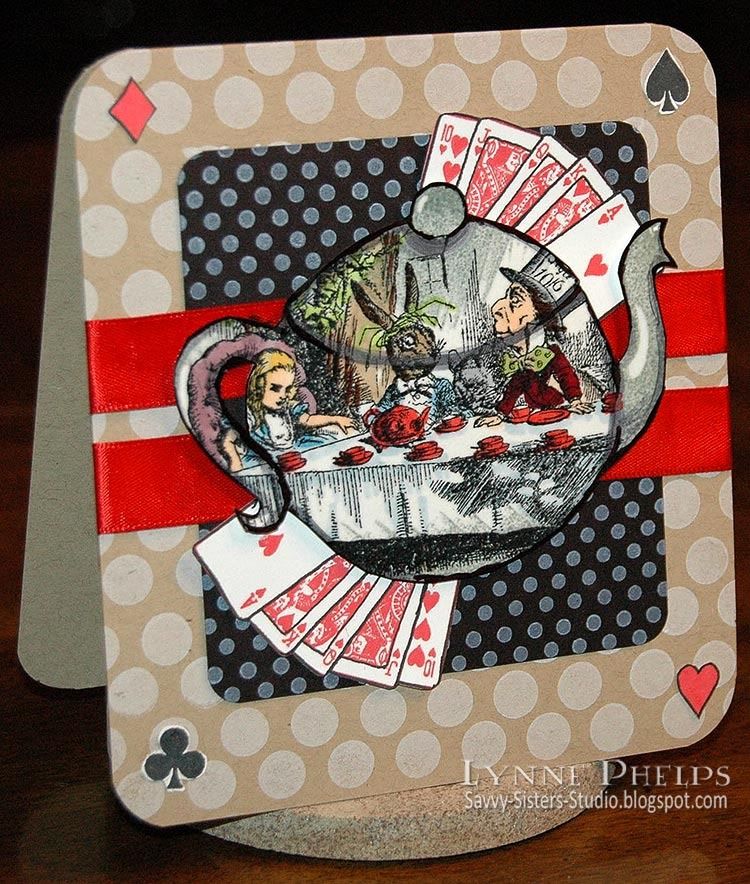 Meet the design team members of the Oh, Alice! Twisted Tea Party:
Thanks
so much
to all the design team members who voted for my entry! I am thrilled to be in such good company for a month. See you at Oh, Alice! on June 5th!