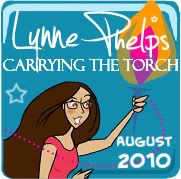 It's time for another Amber Ink sneak peek! Yesterday I merged all the kiddos into one scene, and today I am using just one of these cute kids. My little gossip girl wants to tell you that you're the best!
I printed the image with a laser printer onto color laser printer paper and colored with Copic markers. I cut it out with a circle nestie and sponged pink around the edges using a makeup sponge wedge. Still in the die, I ran a black line around the edge using a Multiliner and ran a bright green marker around the edge.
Click to enlarge
Of course the whole card was inspired by Amber's amazing digital iPaper! This
"Spin Pin Tiny" pattern
is one of my favorites, so lively and fun! I printed it out and cut a piece to mount on my black card base. I printed the whole 8.5 x 11 inch page so I would have scraps, but another option would have been to copy a piece at the exact size I needed and pasted it in a new file - then I could have printed out just the size I needed with no wasted ink.
I computer generated the sentiments and cut them out. The bottom one was colored with Copics to go with the paper. I cut a slit in the fold of the card so I could slip a white ribbon through. I tied a big green button around the knot with some fine black twine. Everything was attached to the card with foam mounting tape.
Be sure to check out the other August torch-bearers creations!
I have entered this in the following challenges:
The challenge is "Back to School/School Days" at



"Anything Goes" is this week's challenge at


I'll have another sneak peek tomorrow with a whole different set, can't wait to show you! The
iPapers
are already in the store, and the new digital stamps we've been showing you will be in the
Amber Ink store
on Friday! August 20 is a big day - in addition to the new release we have a super-duper surprise for you so stay tuned!
Please leave me a comment, they really make my day!