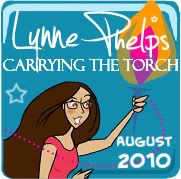 Om nom nom
is an onomatopoeia, (like boom or cuckoo) one of those words or phrases that sounds like what it means. This is the sound the Cookie Monster makes when gobbling cookies! It has become a popular phrase and you see it all over the internet, particularly on cute pet photos!
Here's an urban dictionary definition of it:
An onomatopoeical adjective based on the sound emitted when something is "oh so tasty" (either through hunger or flavorological value) that one gnaws through it without regard to cleanliness or etiquette. This sort of ravenous eating will often result in an "om nom nom nom" noise being emitted from the eater.
Back 2 School - Om Nom Nom: Little Things
is also the name of one of this month's new releases, and the set features FOOD of course - particularly kid food! There is also a Back 2 School kiddie recipe card,
front
and
back
, new this month. I decided to put the two of them together!
Now, I don't cook and I don't have any children so I am handicapped here. But I remember the feeling of satisfaction when, as a small girl, I was able to do things all by myself, just like Mommy! I think it would be such fun to put together a bunch of kiddie recipes, laminate them and put them into a little book! Since I don't cook, I have instead filled my card with food images from the Om Nom Nom set, and added text in the Comic Sans font, showing what to include in a school lunch sack. So on the Directions side of the recipe card, I put the instructions on eating it, LOL!
I hope you will get a kick out of these video explaining the Om Nom Nom trend! Amber shared it with us and it is fun to watch.
NOTE: if you are reading this in an email, you will need to go to my blog to see the video.
I hope you will come up with some great ideas to inspire some Om Nom Nomming for both you and your kids!
Please leave a comment, I love hearing from you!