I couldn't resist making a second project this month for
The Altered Alice CHAPTER 7 Challenge: Text as Nonsense
. I am in love with the wonderful silhouette stamps on the
Alice 2
plate from our sponsor,
Stamp Attack
!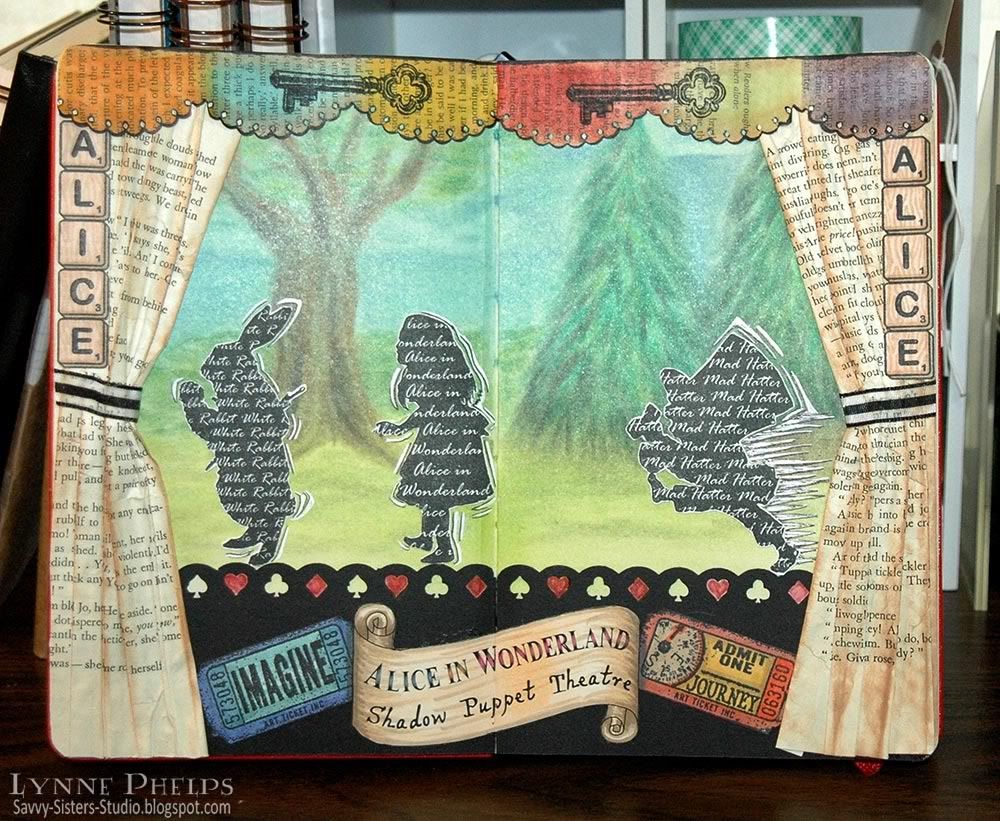 Click to enlarge
I created the first page in my new Moleskine sketchbook. I got two of them: a
red sketchbook
for Alice projects and a black sketchbook for everything else.
(They were almost one third off at Amazon, just click the link at left!)
The paper is so smooth and heavy, a dream to stamp on, and it smells wonderful! You may laugh but I just kept sticking my nose into the pages and inhaling the wonderful aroma of this paper! They were so beautiful and pristine that it took me a while to actually get the courage up to sully a page with one of my artistic attempts. But now I'm over that, lol!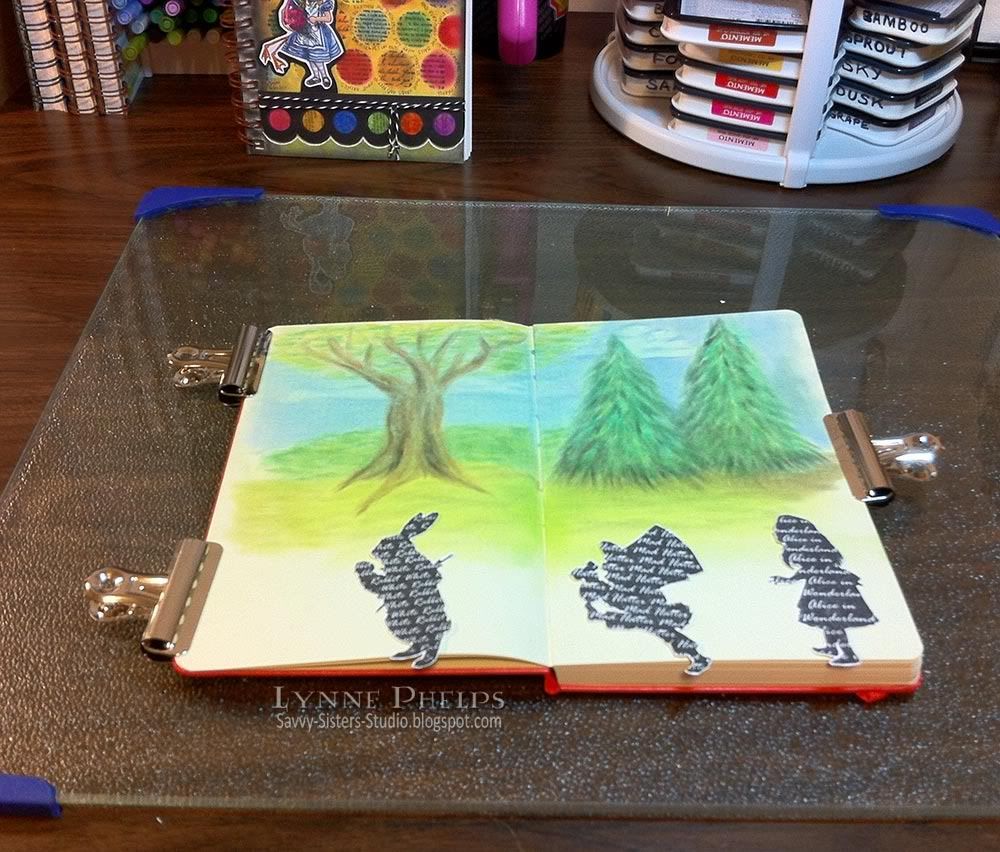 I began by painting a backdrop for my "shadow puppets" with PanPastels
. The grassy area was done with the oval sponge and all the rest was done with the
Sofft Tool palette knives
. LOVE them!! I started off with the 20 set of pure mass colors (
the "Painting" set of 20
) but I am going to order the tints and shades next, plus the palette trays. The bulldog clips just help to weight down the pages while I'm working on it. I knew the curtains would cover the sides and the stage would cover the bottom. The silhouette images were stamped with
black Versafine
.
The front of the stage was punched with an
EK edger punch of card suits
and I scribbled red marker in the heart and diamond openings. I created the scroll with the title in Adobe Illustrator. The admission tickets are an old Art Tickets set that is still available from Invoke Arts.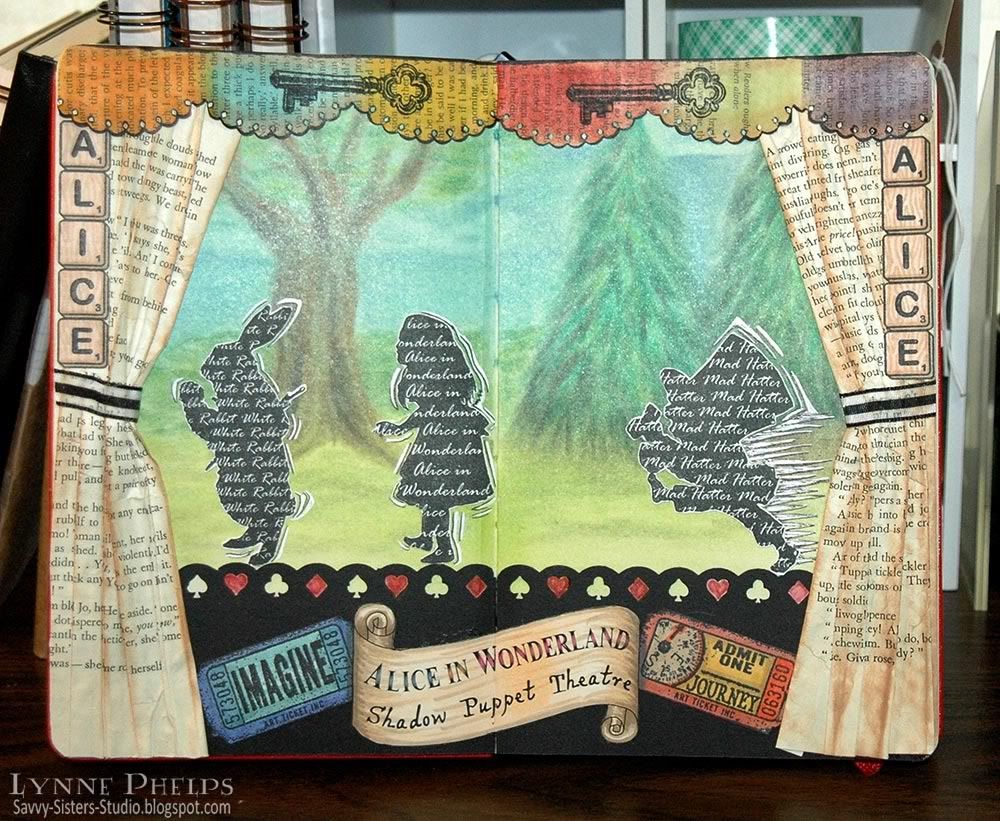 I ran book pages through my crimper in all different directions to soften the paper fibers before I tried to pinch and glue the curtains into place. They are sponged with
Distress Tea Dye ink
on the folds. The tiebacks are ribbon. The ALICE Scrabble tile word and the key stamped on the curtain valance are also from the Stamp Attack Alice 2 plate. I love making these curtains; you can see my first attempt on this
circus tent page
!
I hope you enjoyed my little Wonderland Shadow Puppet Theater. Please leave me a comment and think about playing along in this month's challenge!