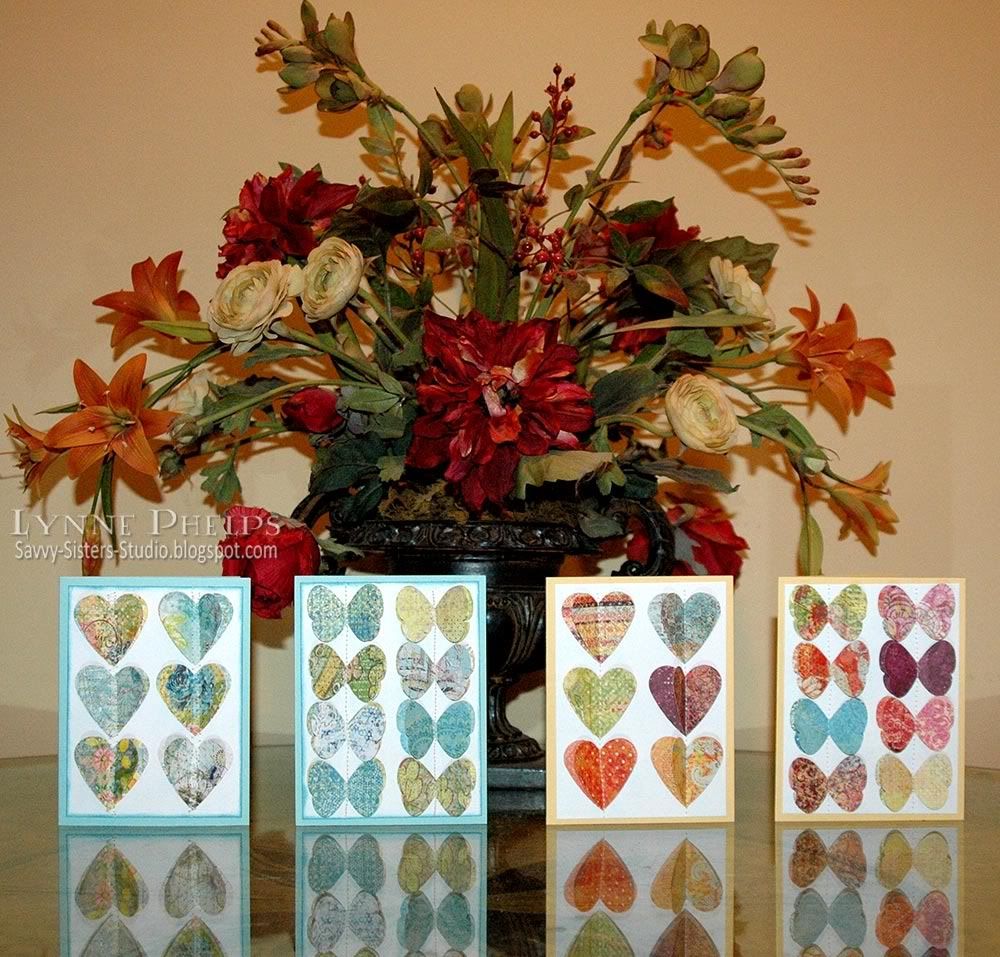 Click to enlarge
My little stamping group met recently at my friend Judy's house. She had prepared a really fun project for all of us to make! Using the Stampin' Up! Butterfly and Large Heart punches, she had dozens and dozens punched from the K & Co. Que Sera Sera pad. All of these were punched from the same pad, it has a wonderful range of colors. What beautful paper!
They were inspired by an example in this year's Stampin' Up! catalog at the top of one of the punch pages. A really fun fast project, especially since all the punching had been done ahead of time; thanks Judy!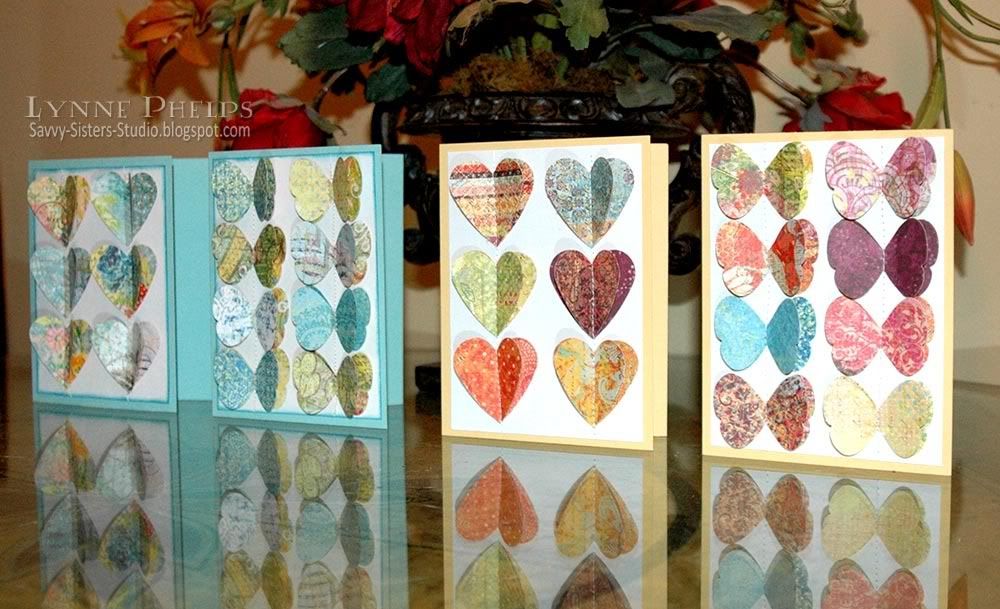 Click to enlarge
We stacked two of each and used a repositionable adhesive to tack them down until we sewed down the center of each column from top to bottom. Then the top layer of punched shapes are folded up to give dimension. The card bases on the right are So Saffron Stampin' Up! card stock. They are straight stitched on a small sewing machine.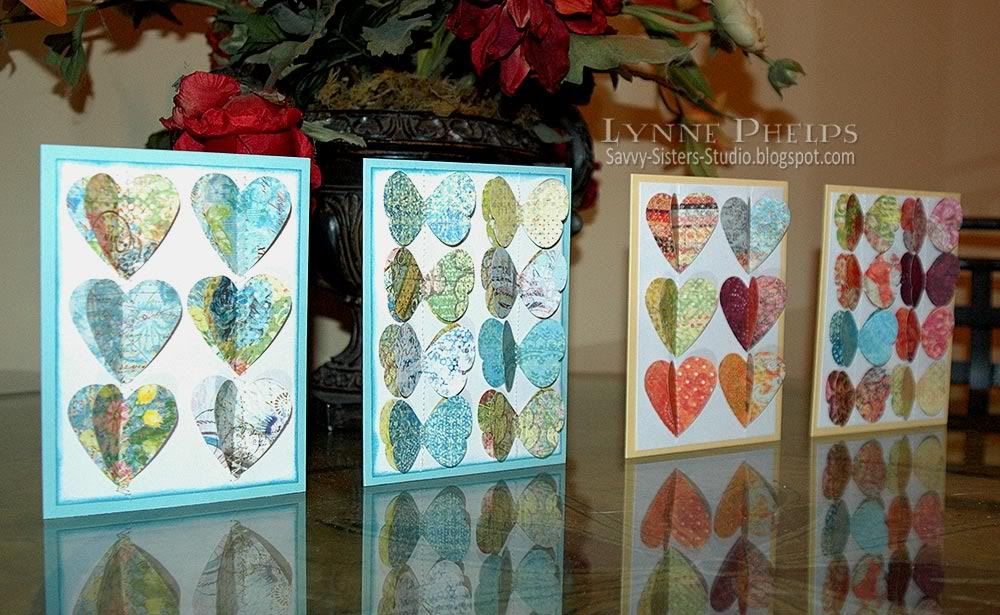 Click to enlarge
The cards on the left use a zig-zag stitch which I like better. The card bases are one of the new Stampin' Up! In-Colors, I love this shade called Pool Party. I sponged the edge of the white cardstock with Broken China Distress Ink.
If you need any of these Stampin' Up! supplies let me know; my sister is a demo and we always have some kind of special! We'd be glad to get you fixed up.
Let me know if you make some of these cards, and please leave a comment before you go!