My dear little savvy sister Janet has rejoined Stampin' Up!, and I have created a blog for her! Please go check out "
And She's Still Stamping...
" at
andshesstillstamping.blogspot.com.
She loves sunflowers, so I had fun creating this blog header for her to match a background we found in Blogger. And check out her cute shopping icon when you get there!

I still LOVE Stampin' Up! and I like the new catalog offerings better than I have in years, I have a huge list, LOL! They have done a "color renovation" and the new paper and ink colors are luscious and sophisticated - they still have the best color palette in the business. They have just stuffed a lot of wonderful items in the clearance bin, including many of the retired paper colors!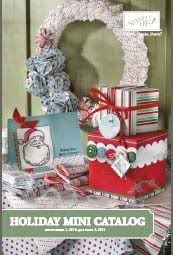 The Holiday Mini catalog was just released today. They have some wonderful new embellishments, dies, and embossing folders so be sure to check that out.
If you don't have a demo, please consider making Janet your demo for U.S. sales. This is our "soft opening" and we'll have some grand opening specials later this fall, so stay tuned.
Last, I'll be creating some SU only cards for Janet to feature on her blog, so that will be a lot of fun. I am nominating myself to her "design team" and I think this will be a fun bonding experience for the two of us, a design team of two!
Come back and let me know what you think of her blog design after you've checked it out!