I found this set of cards in Michael's dollar bins. I love it that the background looks like kraft; in fact they caught my eye because they have a "stamped" look. I added a quick monogram with my Just Rite stampers and voila - a super quick personalized gift that the recipient really enjoyed!
I used the new small 1 3/16 inch Just Rite stamper with a damask border and punched it out. Then I glued a dictionary page to a piece of white cardstock, used a scallop circle punch and sponged the edges in lavendar. I tied some twine around the card and popped on the monogram with dimensionals. That's it!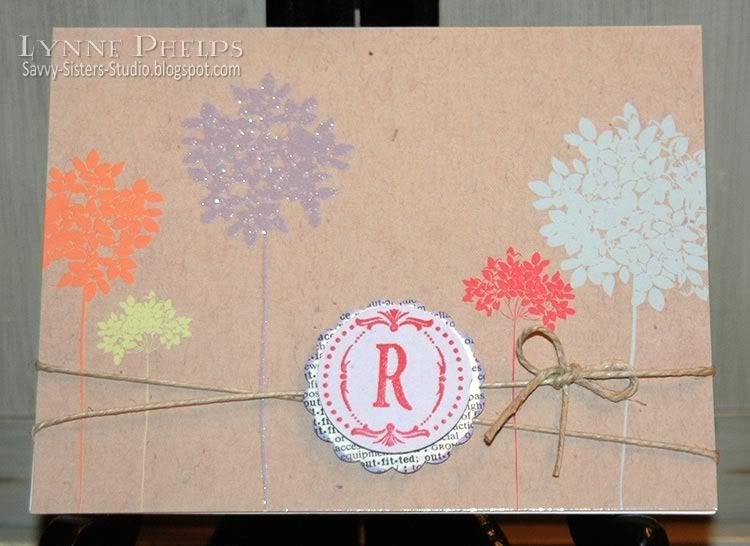 Hope you have a wonderful day!