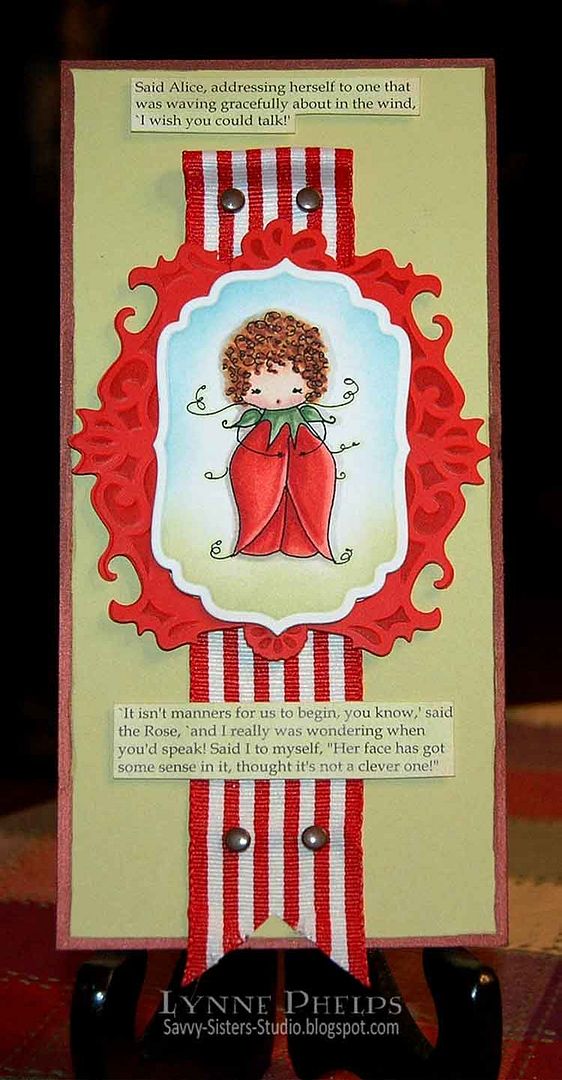 Click to enlarge
"Hush-a-by lady, in Alice's lap!
Till the feast's ready, we've time for a nap.
When the feast's over, we'll go to the ball -
Red Queen, and White Queen, and Alice, and all!"
~ "Queen Alice", Through The Looking-Glass
We here at Oh Alice, hereby cordially invite you to meet Iracebeth the Red Queen of Crims and Mirana the White Queen. Iracebeth and Mirana are sisters who couldn't be more different: While the White Queen is kind and gentle and is loved by everyone, the Red Queen's answer to everything is "Off with their heads!"
To honor our Royal Highnesses, we challenge you to choose which Royal Court you would want to have rule over you, the Red Queen's or the White Queen's???
So the challenge this week, if you should choose to accept it, is to create a card/project that is either mostly white or mostly red.
This week's Oh, Alice challenge is being sponsored by Baby Bud Designs!
Baby Bud Designs has not only generously let the DT use her images, but is also offering the winner a choice of TWO digital images from their
Baby Bud Designs Etsy Shop
!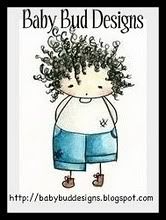 "The Baby Bud illustrations you see in the shop have been drawn 'free hand' by the artist and owner, Mary Anne Wainright. There is never any computer re-imaging involved. Their quirky little imperfections are what make them original, unique and whimsical and reminds the viewer that they were created from the heart."
My Card: Red & White: Divided Loyalties!
Well, having seen these two queens in the new Alice movie, I had a hard time deciding, so I used the red and white striped grosgrain ribbon to represent my ambivalence! Mirana, the White Queen would be a much better ruler. You can see my homage to the White Queen
here
. But Iracebeth has her points -- after all, you've got to admire a woman who calls for a "dwink" while toasting her tootsies on a warm pig! And she really loved her pets; of course her pets were a Jabberwocky, Bandersnatch, and JubJub bird, but still! But mainly, I had to go with red for aesthetic reasons!
The Baby Bud image of the rosebud is so charming, and I knew I wanted to color her red. In honor of Iracebeth she also has red hair. After coloring her with Copic Markers, I die cut with Spellbinders Label Four and sponged around the embossed edges with blue and green. I cut up a Spellbinders die cut frame to form the ornate medallion behind the image.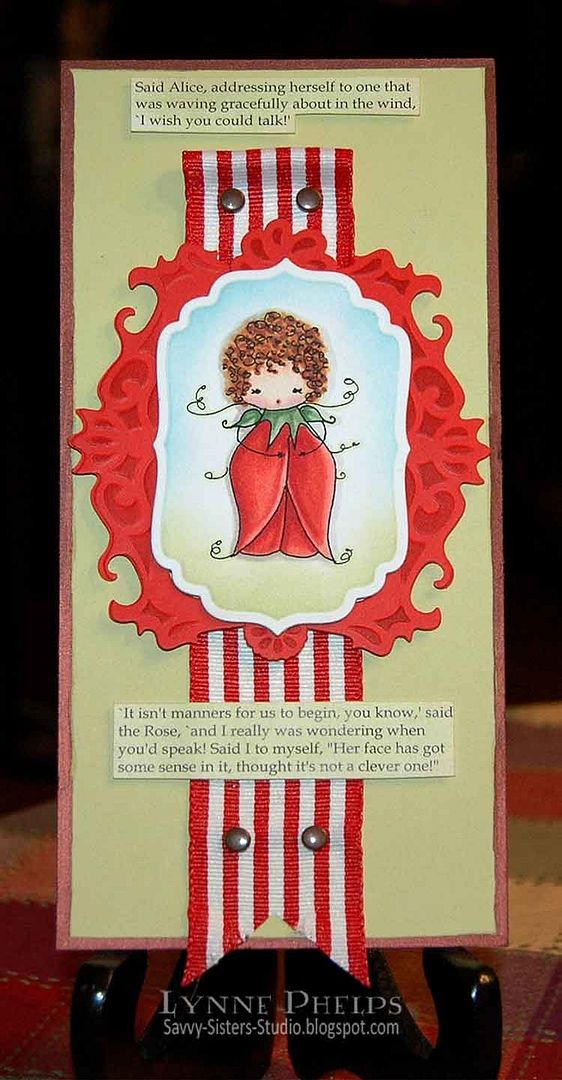 Click to enlarge
There is a scene in one chapter of Through the Looking Glass where the Rose speaks to Alice, so I typed up the quote snippets:
Said Alice, addressing herself to one that was waving gracefully about in the wind, `I wish you could talk!'

`It isn't manners for us to begin, you know,' said the Rose, `and I really was wondering when you'd speak! Said I to myself, "Her face has got some sense in it, thought it's not a clever one!"
The printed pieces were sponged in Shabby Shutters green to match the Spring Moss card base, which is edged in copper leafing pen. Red and white grosgrain ribbon and some brads completed the card.
Please visit Oh, Alice! to see the other design team creations!
You have until Friday, January 21st, 8pm CST to submit your creations
using the linky tool on
Oh, Alice!
We look forward to seeing which Queen will win! Not to mention seeing which challenge player will win two wonderful digi images from Baby Bud Designs!
Please leave me a comment, they really make my day!