I hate to buy patterned paper, because I hoard it. After all, if I use it, I won't have it any more, and what if I fall in love with it and then it is discontinued and I can't get any more? So the ability to design my own patterned paper, that I can endlessly recreate if I want to, is very appealing! Here is my very first piece of patterned paper, designed by me, and created with Papertrey Ink's Guide Lines sets: Guide Lines, Guide Lines Two, and Giga Guidelines.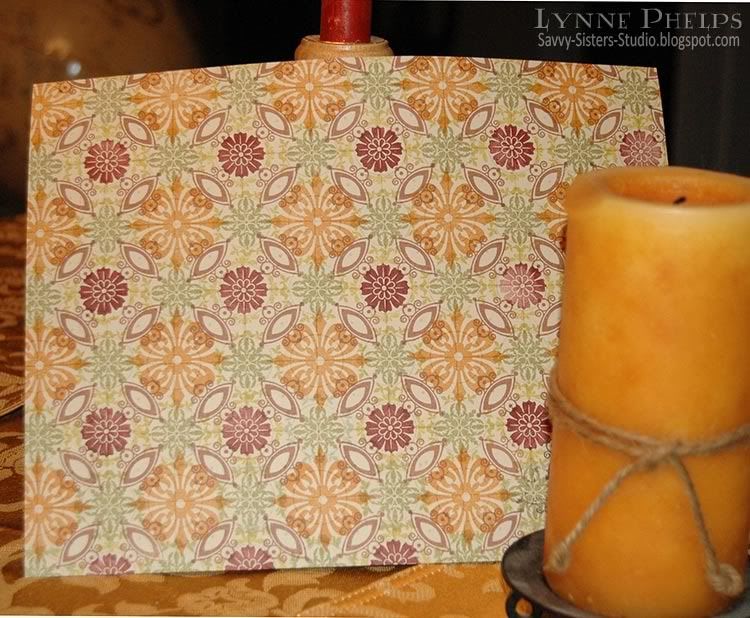 Guide Lines
comes with a stamp of a grid divided into squares, and several square shaped motifs. For this paper, I used the grid from
Guide Lines Two
, which incorporates both circles and squares, and comes with a set of round motifs.
Giga Guide Lines
has several of the motifs from Guide Lines Two blown up to a large size plus many useful sentiments. I used motifs from all three sets to make this paper.
First, I stamped the circle grid in pale gray, covering the whole page. Then I started with the small round olive green motifs stamped in diagonal rows. Next came the mahoghany round motifs stamped in straight rows, every other space. Then the large giga motif in golden ochre. At that point it was pretty but static - it needed a little movement. So I used my favorite motif from the original set in brown - the eye-shaped open motif. I stamped in diagonal rows, first towards one corner, then towards the other. This really made it come alive! I wanted to fill in a little more - I'm tellin' ya, this is an addictive process - so I used some of the wreath motifs to surround the olive green and mahoghany motifs with a pale old gold color. All inks were
Marvy Matchables
with the exception of the mahoghany, which was a
Ranger Distress
ink, and the pale gray Lake Mist for the grid, which was a
Ranger Adirondack
ink. I started on a stone colored cardstock.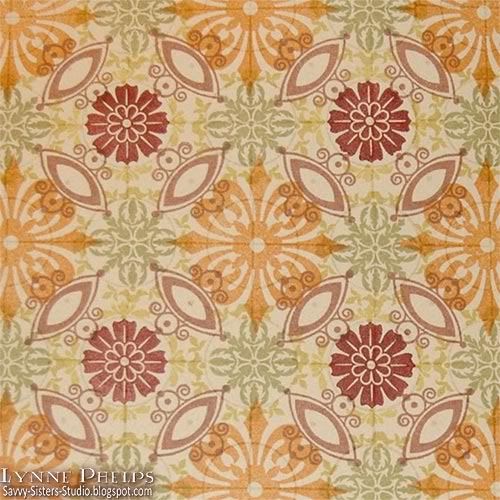 I think you can see some of the detail and the grid in this closeup. I can't tell you how soothing and mesmerizing it is to build up these patterns, or how difficult it is to stop!!! I jotted down the colors I used on the back of the cardstock, so I'll know in the future how I got this combo! Now the big question is, can I cut into it to make some cards? I am pretty in love with this paper as-is, I gotta tell ya! Hopefully I'll get over it, because I can always make more!
I think the newly released PTI background set,
A Little Argyle
, could be just as addicting. It will definitely be in my next order! Hmm. Then there is
Polka Dot Basics Two
, and that new
Woodgrain
background building set. . . Like I said, I'm addicted to background stamps!
What are your favorite go-to backgrounds?