I am feeling truly blessed. One of my favorite blogs, Christine Creations, offered this very special blog candy when she reached 400,000 unique visitors to her blog.
Congratulations to Christine on reaching this milestone! And congratulations to me for winning this amazing collection: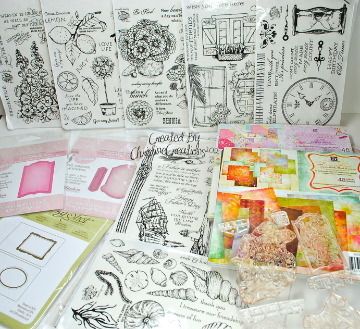 Please stop by
Christine Creations
and enjoy all the inspiration. Christine is a talented colorist, working in Copics, watercolor, and colored pencil. I learned a lot from her when I was refreshing my rusty coloring skills. Christine is a talented member of the Flourishes design team. Thanks to
Flourishes
for enriching this blog candy! I love their stamps; they are famed for their beautiful florals but they have other interesting sets, take a look! In particular, the
Moments in Time
set and
A Guiding Light
have been near the top of my Flourishes wishlist and now they are mine!!! If you are in need of Father's Day inspiration, take a look at A Guiding Light.
Christine is responsible for many of my Flourishes purchases; just take a look at what she has done with my all-time favorite
Sunflower stamp set
by Flourishes
here
,
here
, and
here
!
This is what I created with the Flourishes Sunflower stamp set, combining it with their innovative
Seeds of Friendship set
in this wall hanging for my sister's birthday: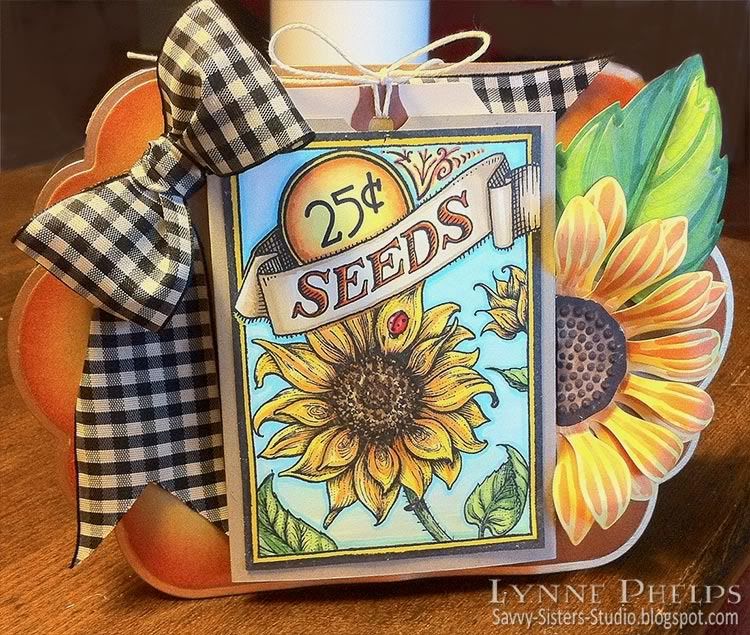 You can read more about my Sunflower Seeds wall hanging
HERE
.
Thanks so much to Christine, and to her sons who drew my number out of the hat!
;-)