I am having such fun with my new Waltzingmouse Earth Angel stamp set! Instead of the spring colors of the last set of cards (see previous post), this set uses the warm colors of Autumn. I love all the different wings that come with the set. Last time for my spring cards I used the leafy wings. This time I used the Wheat wings to stay with the harvest color scheme.

Note - sorry for the yellow color cast in this photo - I took it without flash so you could see the embossing. Card photos below show real color!
I heat embossed a music stamp on SU Really Rust cardstock and used that to paper piece the angel's dress; the rest of the angel is colored with Copics. The angels are set on a rectangle of SU More Mustard, stamped with a harlequin diamond stamp from Stamper's Anonymous. All have bows tied with the Bow-Easy. The background is SU Mellow Moss embossed with various Cuttlebug folders and edged with a Krylon leafing pen in Pale Gold. I also used my Versamark Champagne Dazzle pad to add definition to the embossed backgrounds and raised areas on the sentiment strips - I really like the subtle shimmer on the raised areas!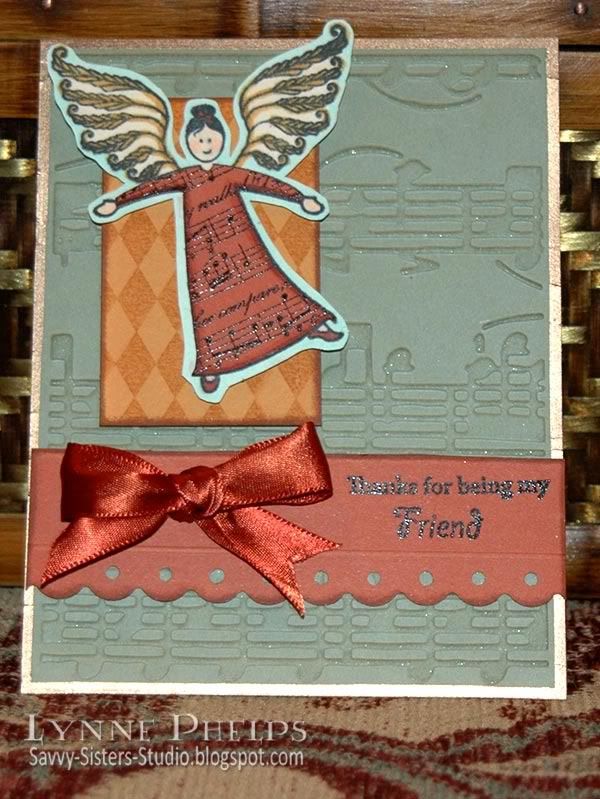 This one uses the Cuttlebug "Allegro" backround.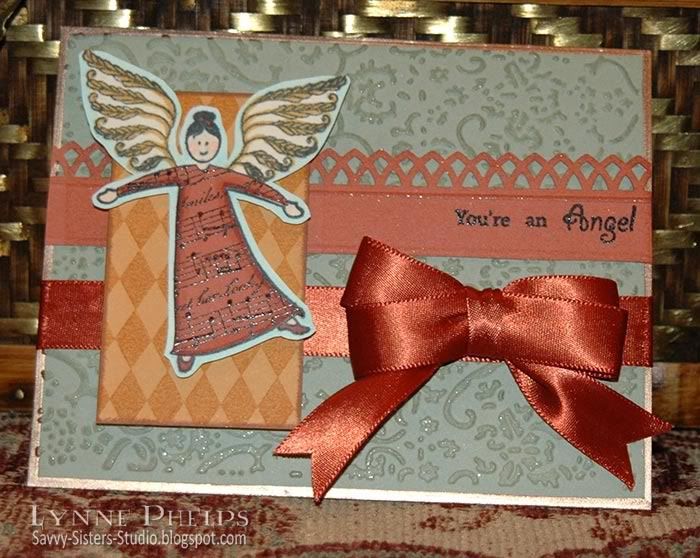 This one uses the Cuttlebug "Textile" backround.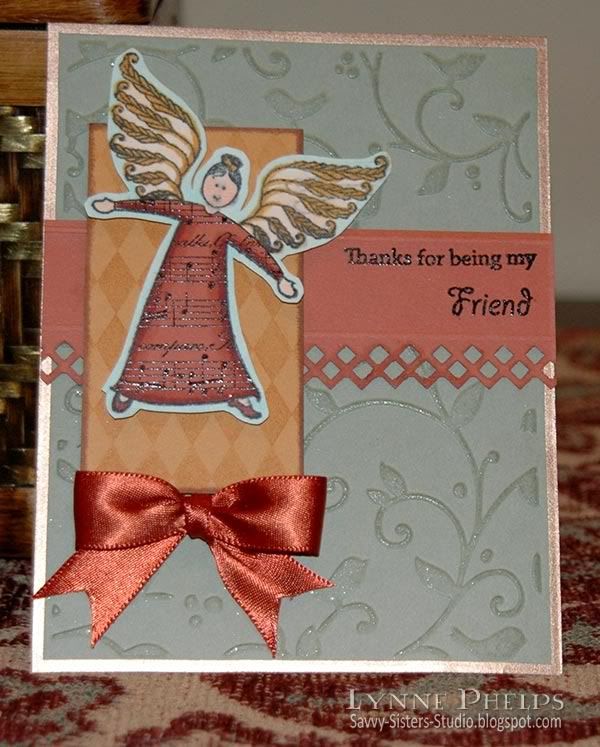 This one uses the Cuttlebug "Birds and Swirls" backround.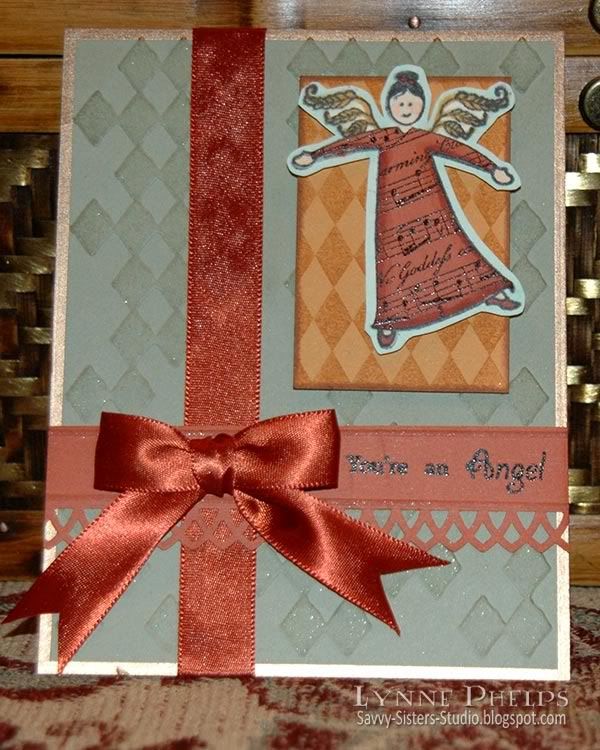 This one uses the Cuttlebug "Rough Diamonds" backround.

This set comes with a huge variety of sentiments. These are made up of separate stamps. "Thank you for being a" + "Friend." The other sentiment is all separate words in the set: "You're" + "an" + "Angel". You can see all the different stamps in the Earth Angel set here.